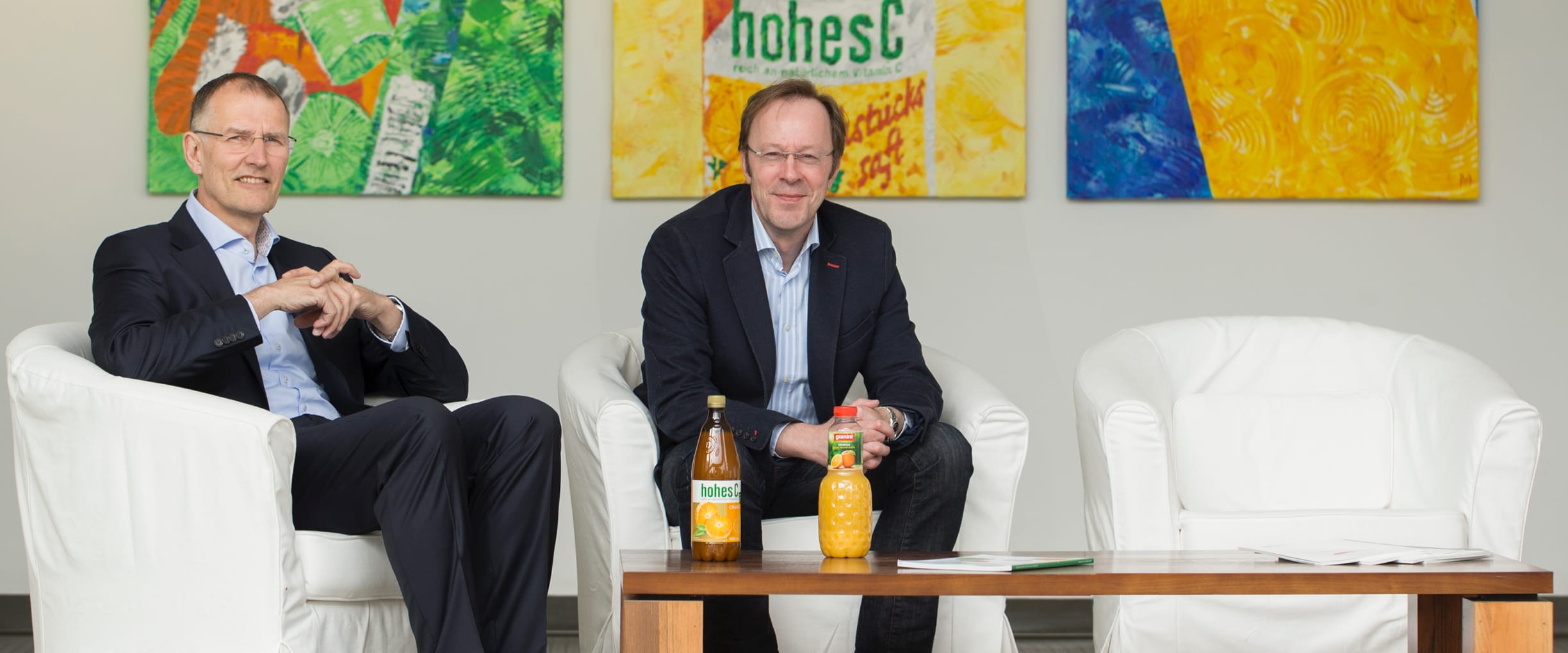 PET bottles with a premium coating
The innovative FreshSafe PET coating system is an especially sustainable system for the optimum protection of carbonated beverages, juice, wine or sauces in PET containers.
This is made possible by an ultra-thin protective layer of silicon oxide (SiOx) or chemically pure glass which finishes the inner wall of the PET container. In this way the protective properties of a glass bottle are combined with the weight benefits of PET packaging.
The barrier protects sensitive products from oxidation and carbonated beverages from carbon dioxide loss. Another advantage is that the products keep up to seven times longer than products in standard PET containers. The SiOx barrier is also 100% transparent which means that the PET containers retain their crystal-clear appearance.
The coating system is available in a number of variants – as a single machine with an output of up to 3,600 or 46,000 bottles per hour or as a block concept. Here, KHS offers the InnoPET FreshSafe block, a stretch blow molder/coating unit for the processing of up to 40,000 bottles per hour, or the InnoPET FreshSafe TriBlock, a stretch blow molder/coater/filler unit which outputs up to 46,000 bottles per hour.
The benefits of FreshSafe PET
The benefits of FreshSafe PET
Perfectly packaged stories of success
Numerous well-known products are already benefitting from our innovative FreshSafe PET coating.